Sport-Tek Flexfit Embroidered Cool & Dry Poly Block Mesh Hat
Sport-Tek Flexfit Embroidered Cool & Dry Poly Block Mesh Hat
Style #8066
High-performance Flexfit Cool & Dry technology combines with extra-pliable Poly Block Mesh for a softer, more comfortable cap that wicks moisture, dries quickly and circulates air for coolness.
Features include:
-Fabric: 100% polyester
-Structure: Structured
-Profile: Mid
Sizes S/M (6 3/4-7 1/4) L/XL (7 1/8-7 5/8)
Show More
Customer Reviews
17 Reviews
17 reviews by

Trustpilot
0 by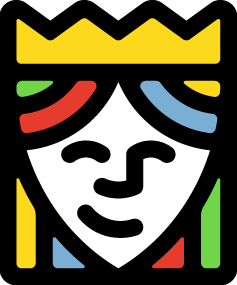 Queensboro
"The quality I would expect from a flexfit. Perfect fit, perfect embroidery by Queensboro."

by Havasu Entertainment


5 months ago
"This is a great hat. It's round body is sturdy and has a great rise in the front for displaying the logo."

by Keith Pickering-Walters


9 months ago
"Nice had, nice fit"

by Rivertown Window Cleaning


9 months ago
"Ordering more today. Very impressed. "

by Sivers and Sons


10 months ago
"Great fit cooling properties are great stretchy fit"

by HVAC Soulutions


1 year ago
"Great value "

by Pierson heating and cooling


1 year ago
"Great hat and price. Embroidery is outstanding."

by Robert Camden


1 year ago
"Very well made hat. The embroidery was awesome. "

by Adonai Photography


1 year ago
"My Son had to have a fitted hat, well this one worked for him and looks Great with our Suwannee River Rest Lodge & Adventures! C.C."

by Suwannee River Rest


1 year ago
"Very high-quality hat and embroidery at a good value, even with a small order. I will definitely use this company again and recommend them to others"

by William Ravitz


1 year ago
"artwork and product came perfect in second round."

by Roundwood Furniture


2 years ago
"The logo was tiny, no mock ups sent to show placement or logo size, no notice on the page of embroidery size (4x2). "

by Charles Terrell


2 years ago
"Attention to detail and specific request was very closely followed and looks great!"

by Casey Massey


2 years ago
"Great quality work, excellent customer service... I will defiantly recommend! "

by Taplin Wood Design


2 years ago
"The Flexfit hats are awesome. Our ranch logo looks great on them. The fit is perfect."

by Mark Howard


2 years ago
"Not as structured as I would have hoped for but still very nice and a great price!!! needs a bit more rigidity."

by Chuck Nicholson


2 years ago
"quality product"

by Jeffrey M Slayter


2 years ago