Queensboro Embroidered Trucker Snapback Hat
Queensboro Embroidered Trucker Snapback Hat
Style #8054
Most of us know the iconic trucker hat got its start as a workman's hat in the early 1900's. It has since become a fashion statement as well as a wardrobe staple to everyone from workmen to entertainers. Our Queensboro Trucker Snapback Hat is specifically designed to combine the comfort and quality our customers have come to expect from Queensboro with this hugely popular, customer-favorite style. The front panels are 100% cotton with the added detail of contrast stitching to match the mesh. The structured crown gives it a great, mid-profile look. It is engineered to fit most everyone with a 7-position adjustable snap closure!

Features include:
-100% Cotton Twill front panels and visor
-Contrast Mesh back panels
-7-position adjustable snap closure
-Structured Crown with buckram-fused front panels
-Pre-curved visor with eight rows of stitching

Show More
Customer Reviews
72 Reviews
72 reviews by

Trustpilot
0 by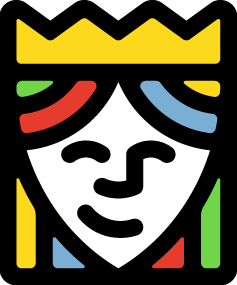 Queensboro
"Looks good I'm happy with it"

by Scoutmens


1 day ago
"Great hats. My car club members really like them."

by Rick Merkow


3 weeks ago
"Fits very comfortably and love my logo on it! "

by JARROD WOOD DIRT WORK


3 weeks ago
"Love the hats and polos we ordered for our company! Thank you so much! Great price and quality! We will definitely be ordering more products here. "

by Vynycyus Home Restoration


1 month ago
"Thank you Queen! Your help with the order process was great. The quality and fit is good. There were just a couple issues and you all were so helpful! There were a couple of colors options of the hats that were out of stock but that's so common nowadays. I definitely recommend the trucker hat and also The Queen "

by Hodge Window Cleaning


2 months ago
"Every order from you guys was great! I had one order that had a few imperfections and I let you know and you replaced the whole order "on the house" they arrived just as expected! Thanks for keeping Drydrop Clothing Co. stocked "

by DryDrop Clothing Co.


2 months ago
"Great job!"

by Rummage Staffing Solutions, LL


2 months ago
"The hats came out perfect from Queensboro my logo looks like I wanted it to, I have bought many items from here and never had a problem and never disappointed "

by Larry's Lawn Mowing Service


2 months ago
"Good fit, and good construction Looks good too"

by tim wells


3 months ago
"Great hat overall. I made a mistake by putting my logo in the middle instead of the side like I wanted and it looked much better with it on the side. Totally my fault, I'll make sure to double-check next time!"

by Eric Landry


4 months ago
"caps looks' good"

by Jorge H Garcia


4 months ago
"Great looking hat. It's exactly what I wanted. I even ordered a few more for friends."

by Eric Landry


5 months ago
"Very happy with this purchase. Looked awesome. "

by eidamyj


5 months ago
"Hats are nice. Logo could have been a lil bigger but still great"

by Fostoria monument


5 months ago
"Great looking hat. Will be ordering more."

by Eric Landry


5 months ago
"Really nice hat!"

by Wattasolar LLC


5 months ago
"Great feedback from my security guys on the quality and durability of the hat."

by ERIC RAMSEY


6 months ago
"I like the hat but it barely fits, the adjustable strap needs to be longer."

by Dan


6 months ago
"I've never had hats made before so I went with Queensboro's suggestion on size for the emblem. It is too small. Live and learn I guess. Hat quality is close to Richardson's. Fit is good. "

by Mr Dirt


6 months ago
"Great hats not cheap hats at all, great quality... Looks awesome with the embroidered logo.."

by Von


6 months ago